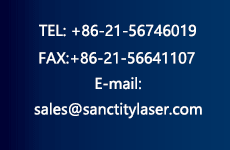 Applications

LIDAR

MALDI-TOF

Medical Science
Medical Equipment
Laser Printing
Laser Marker System
Optical Communication
Scientific Research
Physics Experiments
Non-Contact Inspection

Infrared TEM / TE Mode Laser Beam
Infrared light Near Infrared spectrometer (Near Infrared, NIR) is between the visible (Vis) and Infrared (MIR) between the electromagnetic wave, the American association of materials testing (ASTM) near-infrared spectral region is defined as the area of 780-2526 nm, are found in the absorption spectra of the first visible area.
Our company provide wavelength range of 780nm to 2200nm various IR [ Infrared ] lasers. Products are divided into two categories: DPSS [ diode pumped solid state ] Lasers and Diode Lasers, output power range of 1mW to 30Watt, modulation including TTL or Analog, and the LED power adjustable power supply optional.
Our products use highest industrial grade laser diodes, high quality laser crystals and reasonable optical system, keep the high quality laser beam [ spot ], small divergence. Laser shell material of aluminum alloy processing of the lacquer that bake, rational laser cavity design, compact size of laser head and the universal voltage stable laser power supply, to make the use of laser in the specified temperature range can keep good heat dissipation, keep the laser power stable of long time work, greatly reduced use of heat dissipation problems caused by its fault, provide a good guarantee for you using laser products.
Laser output type including: Dot output, Line output, Single and multi mode Fiber output, Low noise Output, Single frequency output and Q-Switched pulsed output. You can at the left side of the page index list choose what your need products, or inform us your requirements directly. We have experienced sales engineers to suggest the most suitable products for you and answer the question, welcome your letter or calls inquiry, we will reply the Email of the laser products inquiry within 24hours.
Infrared Lasers Index

Wavelength [ nm ]

780

785

793

800

808

825

Output Power [ mW ]

1 - 2500

1 - 2000

1 - 2000

1 - 2000

1 - 20000

1 - 3000

Laser Type

DIODE LASER

DIODE LASER

DIODE LASER

DIODE LASER

DIODE LASER

DIODE LASER

Link
Wavelength [ nm ]

830

850

880

885

914

915

Output Power [ mW ]

1 - 2000

1 - 2000

1 - 2000

1 - 2000

1 - 1000

1 - 8000

Laser Type

DIODE LASER

DIODE LASER

DIODE LASER

DIODE LASER

DPSS LASER

DIODE LASER

Link
Wavelength [ nm ]
940
946
965
975
980
1030
Output Power [ mW ]

1 - 9000

1 - 1000

1 - 2000

1 - 5000

1 - 8000

1 - 50

Laser Type

DIODE LASER

DPSS LASER

DIODE LASER

DIODE LASER

DIODE LASER

DPSS LASER

Link
Wavelength [ nm ]
1047
1053
1064
1064
1085
1122
Output Power [ mW ]

1 - 1000

1 - 2000

1 - 2000

1 - 25000

1 - 300

1 - 300

Laser Type

DPSS LASER

DPSS LASER

DIODE LASER

DPSS LASER

DPSS LASER

DPSS LASER

Link
Wavelength [ nm ]
1310
1313
1319
1342
1450
1470
Output Power [ mW ]

1 - 50

1 - 1000

1 - 2000

1 - 7000

1 - 300

1 - 3000

Laser Type

DIODE LASER

DPSS LASER

DPSS LASER

DPSS LASER

DIODE LASER

DIODE LASER

Link
Wavelength [ nm ]
1530
1550
1870
1905
1940
2200
Output Power [ mW ]

1 - 3000

1 - 3000

1 - 500

1 - 500

1 - 500

1 - 500

Laser Type

DIODE LASER

DIODE LASER

DIODE LASER

DIODE LASER

DIODE LASER

DIODE LASER

Link