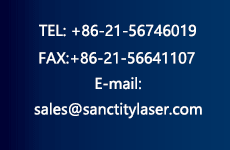 Applications

Laser Display System
Laser Light Show
LIDAR
MALDI-TOF
Interferometry
Holography
Biomedical Instrument
Scientific Research
Optical Instruments
Raman Spectroscopy

A Visible Laser Show
The visible light is which wavelengths appreciable for human eye, no exact range of visible light, normal people can appreciabled the wavelengths between 400nm to 700nm, but some people can appreciabled wavelengths between 380nm to 780nm.
Normal vision of the human eye to the wavelength of about 555nm is most sensitive, the electromagnetic wave in the green area of the optical spectrum.
Our company provide wavelength range of 405nm to 690nm various Visible lasers. Products are divided into two categories: DPSS [ diode pumped solid state ] Lasers and Diode Lasers, output power range of 1mW to 20Watt, modulation including TTL or Analog, and the LED power adjustable power supply optional.
Our products use highest industrial grade laser diodes, high quality laser crystals and reasonable optical system, keep the high quality laser beam [ spot ], small divergence. Laser shell material of aluminum alloy processing of the lacquer that bake, rational laser cavity design, compact size of laser head and the universal voltage stable laser power supply, to make the use of laser in the specified temperature range can keep good heat dissipation, keep the laser power stable of long time work, greatly reduced use of heat dissipation problems caused by its fault, provide a good guarantee for you using laser products.
Laser output type including: Dot output, Line output, Single and multi mode Fiber output, Low noise Output, Single frequency output and Q-Switched pulsed output. You can at the left side of the page index list choose what your need products, or inform us your requirements directly. We have experienced sales engineers to suggest the most suitable products for you and answer the question, welcome your letter or calls inquiry, we will reply the Email of the laser products inquiry within 24hours.
Visible Lasers Index

Wavelength [ nm ]

405

430

445

450

457

473

Output Power [ mW ]

1 - 600

1 - 10

1 - 15000

1 - 1000

1 - 8000

1 - 1500

Laser Type

DIODE LASER

DPSS LASER

DIODE LASER

DIODE LASER

DPSS LASER

DPSS LASER

Link
Wavelength [ nm ]

480

490

514.5

515

520

523.5

Output Power [ mW ]

1 - 200

1 - 2000

1 - 50

1 - 500

1 - 10000

1 - 1000

Laser Type

DPSS LASER

DIODE LASER

DIODE LASER

DPSS LASER

DIODE LASER

DPSS LASER

Link
Wavelength [ nm ]

526.5

532
543
556
561
589
Output Power [ mW ]

1 - 1000

1 - 20000

1 - 2000

1 - 2000

1 - 2000

1 - 3500

Laser Type

DPSS LASER

DPSS LASER

DPSS LASER

DPSS LASER

DPSS LASER

DPSS LASER

Link
Wavelength [ nm ]
593.5
635
638
639
650
656.5
Output Power [ mW ]

1 - 1000

1 - 7000

1 - 6000

1 - 1000

1 - 6000

1 - 1000

Laser Type

DPSS LASER

DIODE LASER

DIODE LASER

DPSS LASER

DIODE LASER

DPSS LASER

Link
Wavelength [ nm ]
660
660
671
680
690
721
Output Power [ mW ]

1 - 6000

1 - 2000

1 - 6000

1 - 1500

1 - 1000

1 - 800

Laser Type

DIODE LASER

DPSS LASER

DPSS LASER

DIODE LASER

DIODE LASER

DPSS LASER

Link