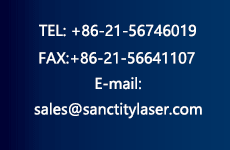 RG & RGB & YGB LASER SYSTEMS
Applications

Laser Display System
Laser Light Show
Laser Scanning
Laser Printing
Laser 3D Display
Holography

A RGB Laser Show
RG LASER is:
RED and GREEN laser beam coupling, Yellow light output laser system.
RGB LASER is:
RED, GREEN and BLUE laser beams coupling, White light output laser system.
YGB LASER is:
YELLOW, GREEN and RED laser beams coupling, White light output laser system.

RG, RGB, YGB Laser is coupling by two, three or more laser beams through the Dichroitic Mirror Commix to a laser system, all lasers in one system the laser beam divergence keep same angles, all laser beam coupling to one beam, you can change the laser color by "TTL" or "Analog" modulation, control every laser output power to adjust any color you want.

The Colourful laser system provider more choice for laser application, let the laser light show more colorful, let the laser output more high than the single laser, let the 3D laser display be more verisimilitude.

If the listed standard laser systems outout power can not meet your need, please check to the

Custom-built RG RGB YGB

web page, you can find lasers part and optical part from this link to build your own colourful laser system, or direct contact to our sales engineer, them will provider more adivse.
LASER SYSTEM DISPLAY

RGB 5 in 1 Laser System Coupling Drawing

AR: Coating of "Antireflection"

HR: Coating of "High-reflecting"

After @ is laser wavelength
RG RGB YGB Lasers Index

Products Code

SSL - RG635 - XXXX - XXM - D

SSL - RG650 - XXXX - XXM - D

Wavelength [ nm ]

/

532

635

/

532

660

Output Power [ mW ]

300 - 1000

300 - 2000

Laser Type

/

DPSS LASER

DIODE LASER

/

DPSS LASER

DIODE LASER

Link
Products Code

SSL - RG671 - XXXX - XXM - D

SSL - RGB635 - XXXX - XXM - D

Wavelength [ nm ]

/

532

671

445

532

635

Output Power [ mW ]

300 - 1000

500 - 2000

Laser Type

/

DPSS LASER

DPSS LASER

DIODE LASER

DPSS LASER

DIODE LASER

Link
Products Code

SSL - RGB650 - XXXX - XXM - D

SSL - RGB671 - XXXX - XXM - D

Wavelength [ nm ]

445

532

650

445

532

650

Output Power [ mW ]

500 - 2000

500 - 2000

Laser Type

DIODE LASER

DPSS LASER

DIODE LASER

DIODE LASER

DPSS LASER

DPSS LASER

Link
Products Code

SSL - RGB635 - XXXX - XXM - D

SSL - RGB650 - XXXX - XXM - D

Wavelength [ nm ]

473

532

635

473

532

650

Output Power [ mW ]

500 - 2000

500 - 2000

Laser Type

DPSS LASER

DPSS LASER

DIODE LASER

DPSS LASER

DPSS LASER

DIODE LASER

Link
Products Code

SSL - RGB671 - XXXX - XXM - D

SSL - YGB445 - XXXX - XXM - D

Wavelength [ nm ]

473

532

671

445

532

593.5

Output Power [ mW ]

500 - 2000

500 - 2500

Laser Type

DPSS LASER

DPSS LASER

DPSS LASER

DIODE LASER

DPSS LASER

DPSS LASER

Link
Products Code

SSL - YGB473 - XXXX - XXM - D

Wavelength [ nm ]

473

532

593.5

Output Power [ mW ]

500 - 2500

Laser Type

DPSS LASER

DPSS LASER

DPSS LASER

Link
RG/RGB/YGB Laser Test report included following test items:

Sample Reprot
Beam Profile Test
Power/Energy Stability Test
Power Adjust Curve Graph

Laser Noise Test

[ TEM00 Mode Type ]

[ Power Adjustable Type ]

F-P Interferometer Single-frequency Mode Test
Coherent length Test

M² Factor Test

Wavelengths Test

[ need request ]
Note:

1.

Laser price including "laser head" and "power supply".

Sanctity Laser not sell "laser head" or "power supply" individually.

2.

Operation Instruction For This Laser:

3.

Notes For TTL and Analog Modulation:

TTL

Analog

4.

Notes For Warranty and Safe:

5.

Explain for every laser specification please check here:

6.

More request for the products please contact to our Customer Service Team:
PRODUCTS CODE EXPLAIN

MODEL :

SSL - RG635 - 2000 - XXM - D

SSL :

Shanghai Sanctity Laser

RGB635 :

Laser wavelength of RGB, Red light of 635nm

2000 :

Laser output power of "milli watt" 0001 = 1mW 1000 = 1Watt

XXM :

10TM of 10KHz TTL Modulation & 10AM of 10KHz Analog Modulation

D :

D :

Dot Output

L :

Line Output

F :

Fiber Output

LN :

Low Noise

S :

Single Frequency

Q :

Q-Switched Pulsed

P/N :

Every laser products have a exclusive 8bit numbers